Cesarini Sforza, Metodo Classico TrentoDOC
Cesarini Sforza 1673 Noir Nature
Trento DOC
Only few areas in the world have the pedo-climatic characteristics needed for the cultivation of grapes for the production of a sparkling base wine. In this context, it is even more rare the possibility of crossing areas suitable for the production of a Metodo Classico from pure Pinot Noir grapes.
Cesarini Sforza testifies its sparkling wine vocation and the potential of the Cembra valley with 1673 Noir Nature, a Metodo Classico made exclusively with Pinot Noir grapes and proposed in the non-dosed version, in order to live its purest essence.
Vine

Production area

Exposure and altitude

South-East; 500-600 m ASL

Soil

Sandy loam soil, loose ground, rich in porphyry

Training system

Guyot, simple Trentino pergola

Yield

45 hl/ha (50% in free-run must)

Vinification process

The grapes are harvested by hand into small containers in the first ten days of September and pressed whole in a marmonier. The different selections of Pinot Noir refine with their yeasts and partly carry out malolactic fermentation. The cuvée is made in late spring: an extraordinarily important moment for the quality of the classic method. Before the summer its long passage in bottles begins with the tirage, followed by a second fermentation where the yeasts will accompany the parkling wine for 48 months before the disgorging, to then pass another 3 months in the cellar before marketing.

Alcohol

Organoleptic features

1673 Noir Nature splits its expression between elegance and moxie. Its aromas immediately express the fruity hints typical of Pinot Noir grapes. More complex, warm and spicy sensations complete a bouquet where small red fruits, pepper and barley can be recognised.

Sipping its delicate but full perlage offers completeness, followed by a deep, sharp palate. Rich in persistence, 1673 Noir Nature runs deep and exalts itself to its maximum in its extraordinary saltiness.
Awards
Sparkle 2024 - 5 Sfere

Vintage 2018

WOW The Italian Wine Competition 2023 - Silver WOW!

Vintage 2018

Guida ViniBuoni d'Italia 2024 - 4 Stelle

Vintage 2018

The WineHunter Award 2023 - Rosso

Vintage 2018

Berliner Wine Trophy 2023 | Winter Tasting - Gold

Vintage 2017

Weinwirtschaft | Trentodoc Tasting - 90 PTS

Vintage 2017

Sparkle 2023 - 5 Sfere

Vintage 2017

WOW The Italian Wine Competition 2022 - Argento WOW!

Vintage 2017

Guida ViniBuoni d'Italia 2023 - 4 Stelle

Vintage 2017

24° Onav Verona Sparkling Wine Festival 2022 - 92 PTS

Vintage 2017

Luca Maroni Annuario 2023 - 90 PTS

Vintage 2017

Guida Vini Buoni d'Italia 2022 - Corona

Vintage 2015

Mundus Vini 2020 - Silver

Vintage 2013

Guida Luca Maroni 2020 - 90 PTS

Vintage 2013

Guida Vini Buoni d'Italia 2020 - 4 Stelle + Corona + Corona del Pubblico

Vintage 2013

The Global Pinot Nero Masters 2019 - Silver

Vintage 2012

Berliner Wein Trophy 2019 - Gold

Vintage 2012
Technical sheet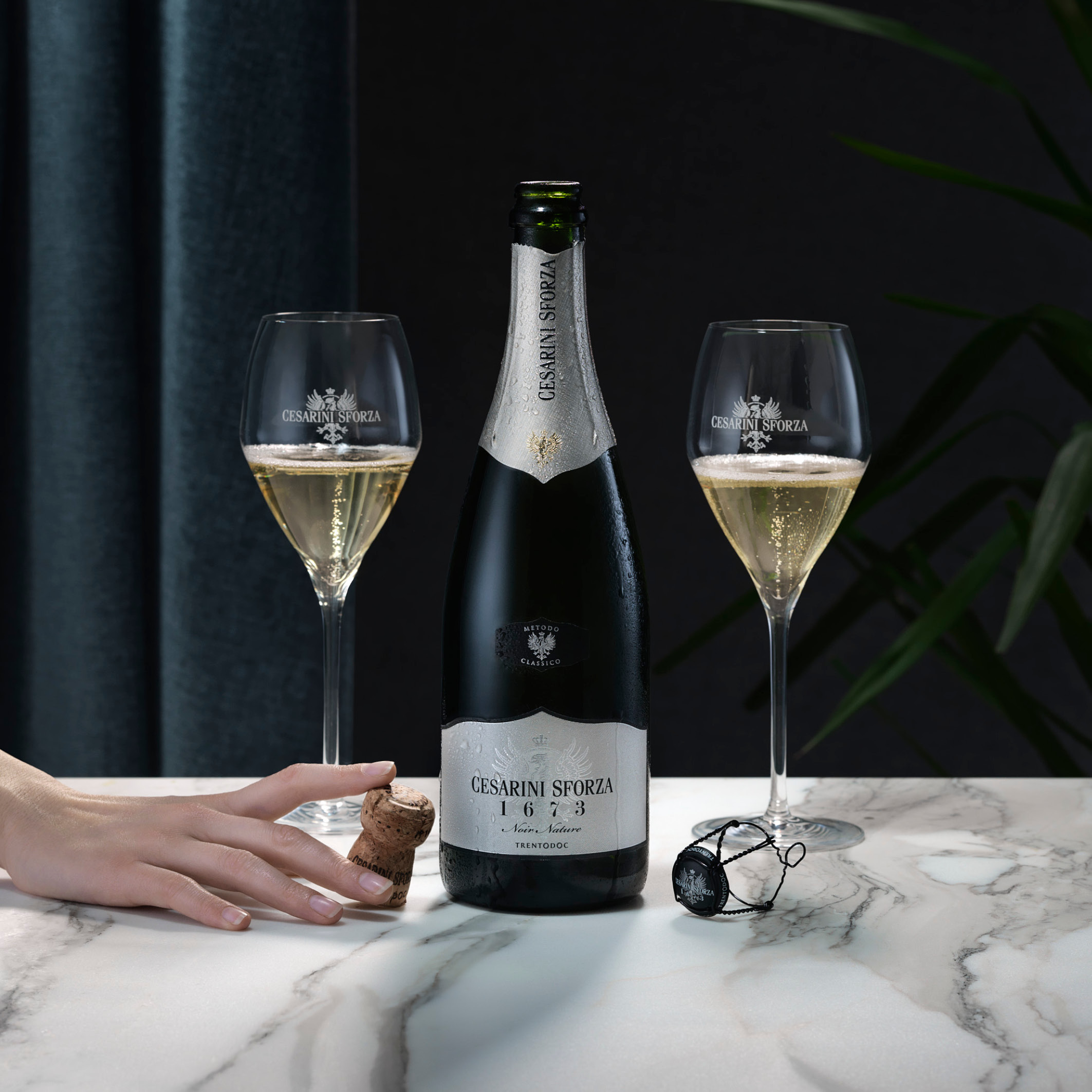 Back