Metodo Classico TrentoDOC
Cesarini Sforza Le Premier Brut Rosé
Trento DOC
Le Premier Brut Rosé is produced with Chardonnay and Pinot Noir grapes cultivated in the most suitable vineyards of Trentino at an altitude between 300 and 600 meters above sea level, in the area geographically limited by the disciplinary of Trento Doc.
The long period of bottle maturation on its lees gives Le Premier Brut Rosé finesse and elegance and elevates its delicate nuances.
Vine

70% Chardonnay and 30% Pinot Noir

Production area

Exposure and altitude

South, South-east; 300-600 m ASL

Soil

Well-structured plots with deep sandy loam rich in loose river-glacial soil caused by the decomposition of poorly-formed, sandy, porphyritic rocks.

Training system

Guyot and simple Trentino pergola

Planting density

Vinification process

Harvested by hand from end of August until the first ten days of September, soft-pressing of whole grapes, static decanting of the musts, controlled-temperature fermentation in stainless steel tanks, refined on lees for about 6 months. At this point, it goes through a second fermentation in the bottle and the wine rests on lees for at least 15 months. During dégorgement a small dose of liqueur d'expedition – in Brut dosage – is added.

Alcohol

Organoleptic features

In the glass it shows a rosy color reminiscent of a rose just bloomed and enchants with aromas of red fruits and hints of spices.

Silky and elegant, with a fine and consistent perlage, Le Premier Brut Rosé by Cesarini Sforza proudly embodies its territory of origin.
Technical sheet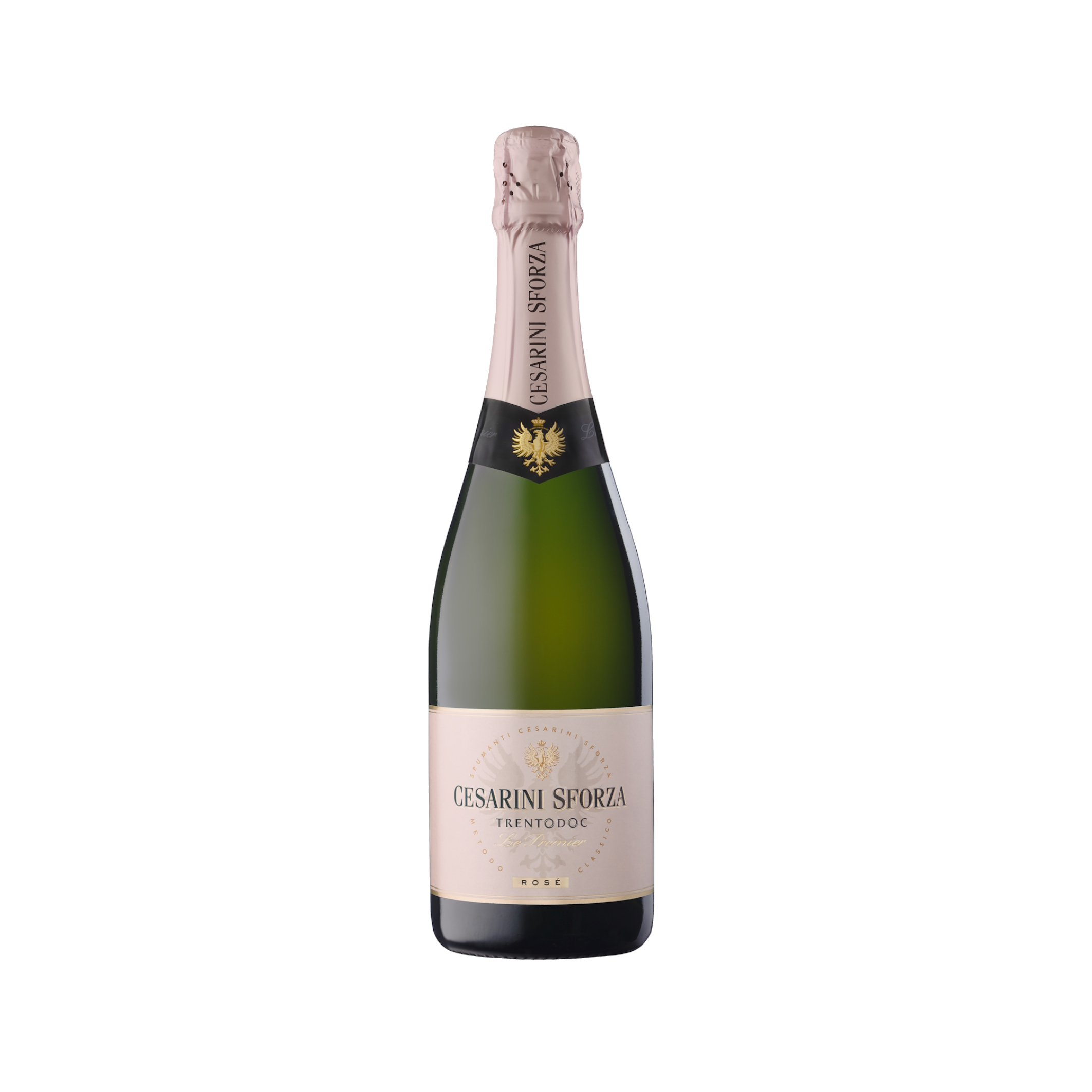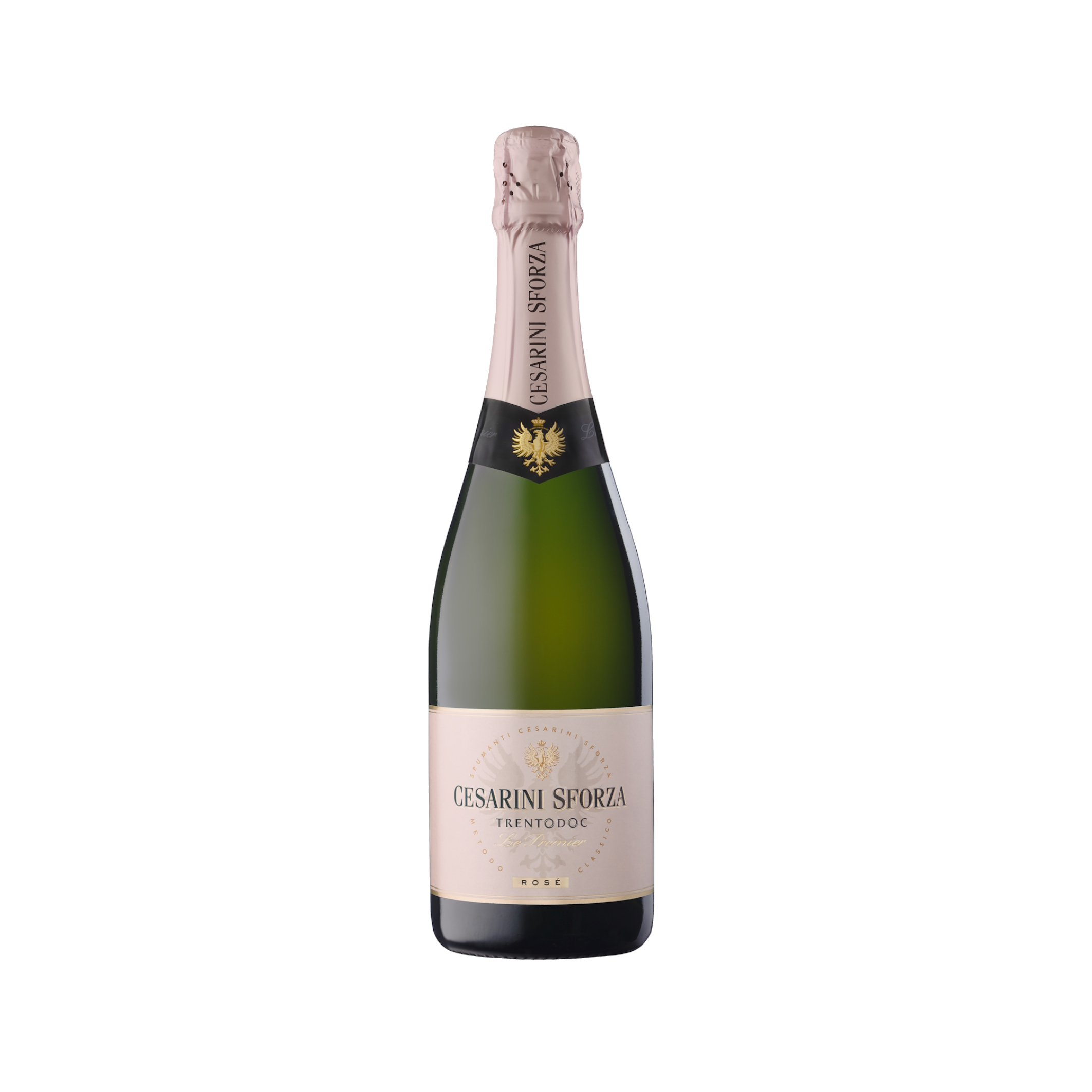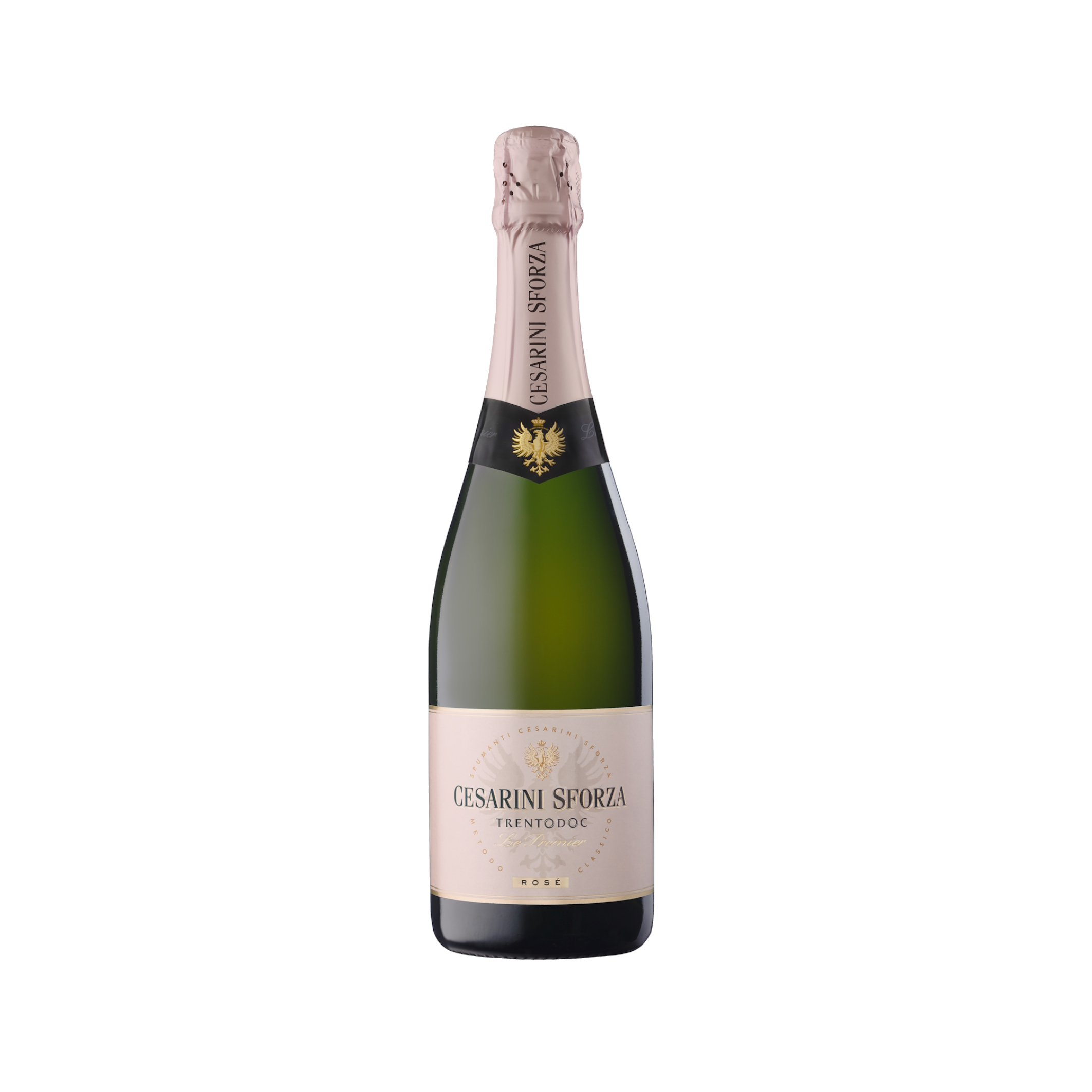 Back